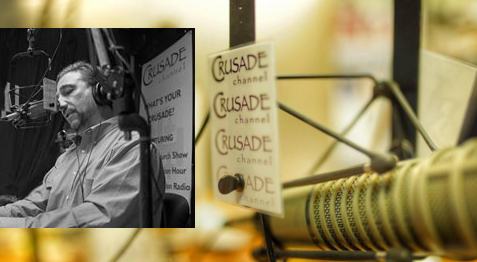 No-Fault Divorce – Crusade Radio Channel, July 12
Posted by Mary's Advocates
On July 11, 2017
Mike Church, host and producer of the Crusade Channel hosted Bai Macfarlane, July 12, 8:10 am Eastern.  Mike is so refreshing because he's 100% Catholic. He run's a listener supported radio program, and is energetic and witty. We discussed the controversy between Mary's Advocates and canonist Ed Peters' findings about canon law and divorce. Mary's Advocates finds a Catholic in the US needs the bishop's permission before filing for divorce.
Listen to 6-minute preview HERE.
Listen to full 36 minute show HERE
Veritas Radio Network Show Promo: As God's apocalypse asteroid nears earth to bring an end to the UNbrella Corp's lgbTq Virus pandemic, this woman wages a CRUSADE against "no-fault divorces" that leave morally upright parents broke and in legally broken families. Bai Macfarlane is doing something about it, hear her story and get in the game on The Mike Church Show.
Support the Veritas Radio Network and the CRUSADE Channel, Radio The Way It Should Be, and become a Founders Pass member HERE
Website: http://crusadechannel.com
Social media:
FaceBook: Mike Church Show Fan
FaceBook CRUSADE Channel
Twitter: twitter.com/TheKingDude