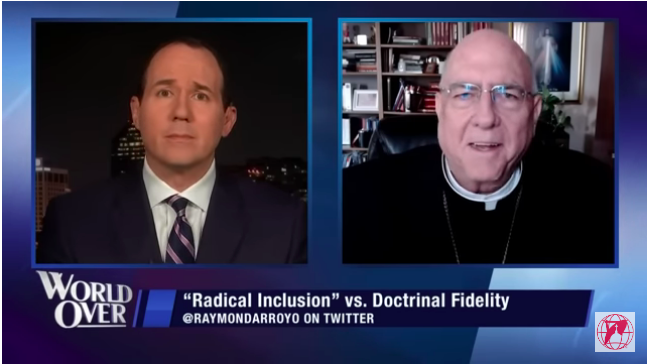 Archbishop Joseph Naumann, in Kansas City, KS, says that children of divorce are victims of the sexual revolution who are ignored. There are ramifications —particularly in the family—when we don't uphold the moral values that Jesus himself has given to us.  Naumann says he was raised during a time when moral confusion took root among [...]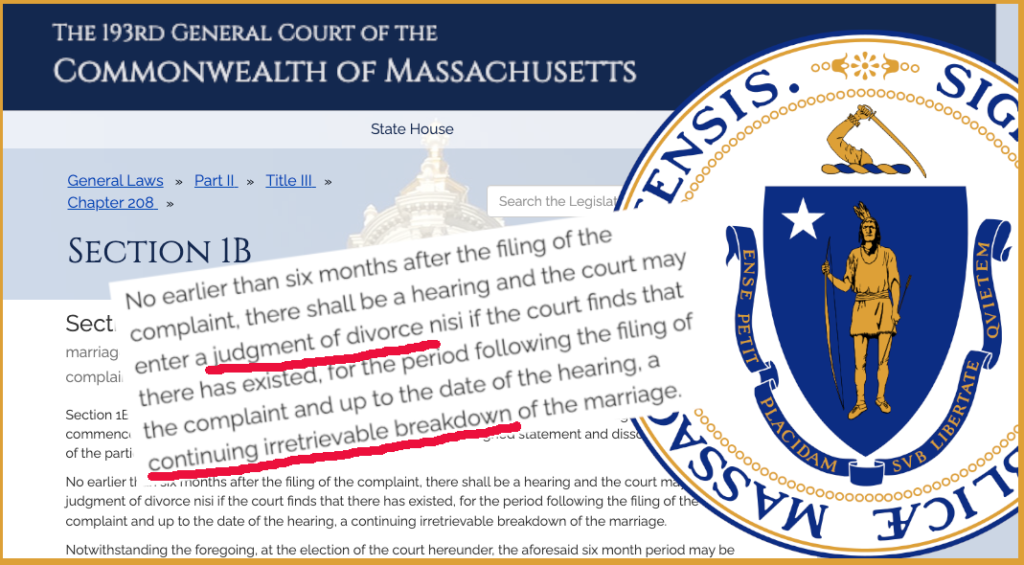 … under Viewpoint-Discrimination. On February 15th, the divorce defendant, Mark E. Dallmeyer, filed a claim that the Massachusetts no-fault divorce law is unconstitutional. See Motion to Dismiss. He's inviting other divorce defendants to do the same.  In Massachusetts, six months after a plaintiff's filing, the court can force a divorce on any defendant, simply because the plaintiff says that the marriage is "irretrievably broken".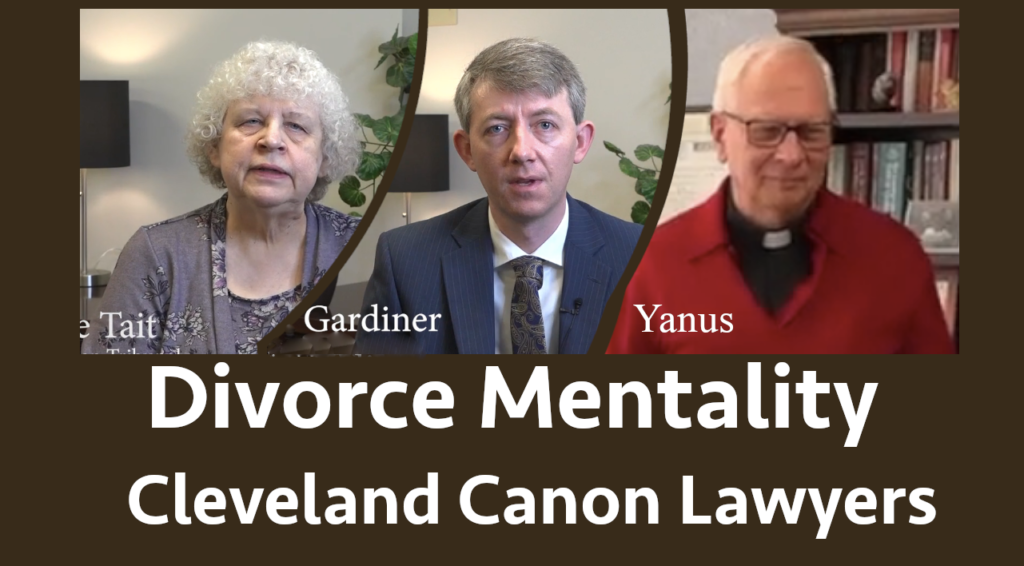 Today, I'm sending a copy of my lengthy paper to the Supreme Tribunal of the Signatura and Cleveland's Bishop Edward Malesic, J.C.L.  Cleveland grants annulments to virtually 100% of the petitioners, and I assert that some diocesan canonists spread the divorce mentality. Click to get full paper, "Is Review of Vigilance of Cleveland Tribunal Appropriate […]
Catholic Marriage governed by the Code of Canon Law has very limited grounds for permanent separation of spouses. Bai explains the canon law about marriage, separation and divorce.
---
.
Upholding marriage against no-fault divorce.
Limiting  primarily to civil law, in a very conversational manner, Bai explains the unique Ohio Laws that protect a reliable spouse and children from forced/unilateral no-fault divorce. Thereafter, she covers some constitutional problems with forced/no-fault divorce applicable to the whole country. FIRST. Ohio Laws: minute 0:0 – 23:55. SECOND. U.S. Constitutional Issues: minute 23:55- 44:13).
---
.
Bai was invited to speak in Rome at a symposium was hosted by the Kolbe Center for Creation and Human Life International Rome. All the presentations were printed and given to the bishops that participated in 2015 bishops synod. ... MORE
---
.
Wedding or Anniversary  Gift. The state requires a bride and groom to get a state license when contracting marriage, but the state does not require parties to sign the terms of their own marriage agreement. A man and woman can sign their wedding promises as a keepsake, and designate a 3rd-party arbitrator to manage any marital issues in accordance with the Catholic Code of Canon Law, or the Bible.
.