Catholic Marriage governed by the Code of Canon Law has very limited grounds for permanent separation of spouses. Bai explains the canon law about marriage, separation and divorce.
---
.
Upholding marriage against no-fault divorce.
Limiting  primarily to civil law, in a very conversational manner, Bai explains the unique Ohio Laws that protect a reliable spouse and children from forced/unilateral no-fault divorce. Thereafter, she covers some constitutional problems with forced/no-fault divorce applicable to the whole country. FIRST. Ohio Laws: minute 0:0 – 23:55. SECOND. U.S. Constitutional Issues: minute 23:55- 44:13).
---
.
Bai was invited to speak in Rome at a symposium was hosted by the Kolbe Center for Creation and Human Life International Rome. All the presentations were printed and given to the bishops that participated in 2015 bishops synod. ... MORE
---
.
Wedding or Anniversary  Gift. The state requires a bride and groom to get a state license when contracting marriage, but the state does not require parties to sign the terms of their own marriage agreement. A man and woman can sign their wedding promises as a keepsake, and designate a 3rd-party arbitrator to manage any marital issues in accordance with the Catholic Code of Canon Law, or the Bible.
.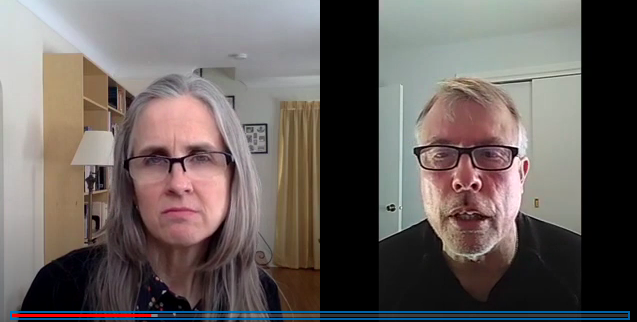 Nebraska Divorce Defendant, Mike Dycus, is standing on principle. Rather than cooperating with divorce, he's facing one month jail sentence. Over one year ago, many of our viewers watched the video Mike made the day the sheriffs kicked him out of his house Husband Video Recorded his own Eviction During my discussion with Mike Dycus we [...]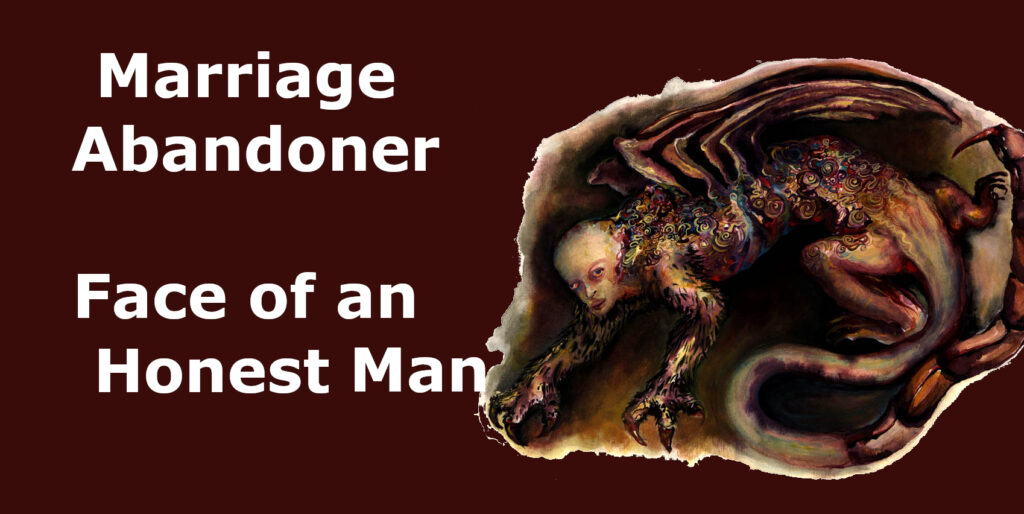 Fr. Dwight Longenecker describes a spouse who wickedly abandons marriage. "… what I've seen within marriage break-ups sometimes. The cold, calculated, planned cruelty, to someone who they vowed before God to love and cherish for the rest of their lives. The wickedness of it and the evil of it–which exists within our nice little suburbs–is […]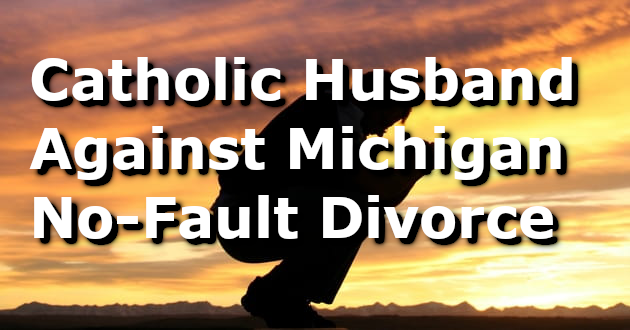 A Catholic father and husband, who is defending his marriage against takeover by Michigan family court, recently submitted a series of motions that could be imitated where defendants face similar no-fault grounds. … Mary's Advocates obtained public records from Michigan family court and redacted identifying information. … He and his wife made Catholic marriage promises. Jim, in his November 30 motion, asked the Court to dismiss the case because both parties had submitted themselves to the authority of their Catholic diocese Tribunal is a case of separation.