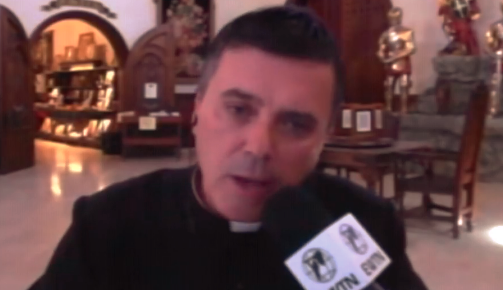 Fr. Menezez says Faithful Spouse is Hero
Posted by Mary's Advocates
On April 26, 2019
Kelly phoned Fr. Menezez on ETWN Open Line Tuesday. She and her husband have been separated since 2011 and she is resisting the pressure from outsiders who tell her to move on. Kelly does not want to ever be with any other man and neither she nor her husband filed for divorce. She's praying for her husband and feels called to love him no matter what.  She's praying for the Lord to keep her strong.
Full show on EWTN here
After learning that Kelly and her husband appeared to have a valid sacramental marriage, Fr. Menezez complimented her on her heroic virtue of remaining faithful.  After she explained that she was the spouse who sought separation due to reasons about which she did not give much description, Father encouraged her to exercise true humility (not pride nor self-loathing) and ask her husband to reconcile.  Sometimes there is a good that comes from a temporary separation, but Father criticized those who separate and divorce right away.
We need more priests to emphasize the urgency of separated spouses to remain faithful to their spouses and pursue reconciliation, and the necessity of avoiding civil divorce.