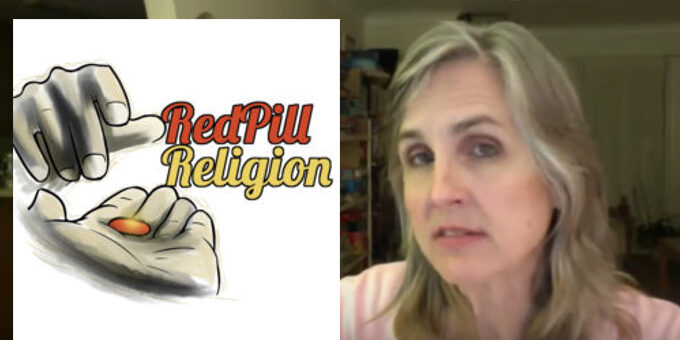 Red Pill Religion – interviews Bai Macfarlane
Posted by Mary's Advocates
On April 18, 2019
Max Dean Esmay, founder of "Red Pill Religion" interviewed me about Mary's Advocates resources and we discussed the constitutional challenge made April 3rd against no-fault divorce in Nebraska.  The defendant and his wife married in a Catholic ceremony and lawyer, Bob Sullivan, answered the wife's complaint with a constitutional challenge, and raised an interesting twist. See other story here. Max wants others to learn about this case, so they can try similar challenges everywhere.
With Max' "Red Pill Religion" show, he is an outspoken critique of the destructive feminist movement and he says most of his listeners are younger men. He says:
"Marriage, under Secular Law,
has become an obviously illegal and unjust contract." 
When a self-professed feminist filmmaker, Cassie Jaye, set out to make a documentary exposing what is wrong with the Men's Rights Movement, Max was one of the men she interviewed. Her movie "The Red Pill" chronicles the producer's own conversion out of feminism as she recognized that men are having their rights routinely violated.
In Max and my discussion, he addresses the MGTOW (Men Going Their Own Way Movement), and encourages all of us, especially Church-goers, to challenge their peers who are breaking up their marriages with divorce.
We showed his viewers Mary's Advocates True Marriage Proclamation Set (Marriage Covenant and Arbitration Agreement). He thinks it is a great way to deter from the state's destruction of marriage.