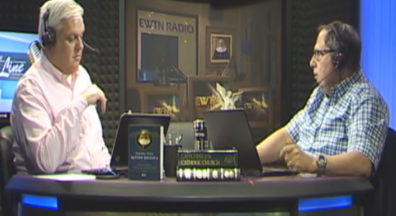 Posted by Mary's Advocates
On May 13, 2016
1692, catholic, Colin Donovan, divorce, EWTN, sin
Colin Donovan talks about the difference between the regime of law (canon/civil) and the regime of morality, using the example of chapel veils. Regarding the canons on divorce, he says "This is clearly an area where the Church has fallen down." When parties withdraw from marriage and file for divorce, they may (or may not) be committing grave sin, depending on whether or not there is an objectively valid reason to separate. [(Mary's Advocates' note) Though Colin describes how a couple divorces, it would be more accurate to say one spouse files for divorce, in most cases, and the other party can't stop it.] See Colin in studio on YouTube HERE time 30:50.
Open Line Friday - Colin Donovan - 5/13/16