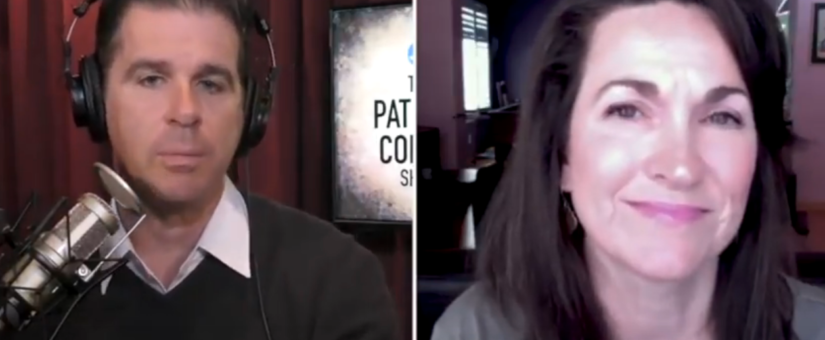 Patrick Coffin says Need Bishop's Permission prior to Divorce
Posted by Mary's Advocates
On July 25, 2017
While interviewing Leila Miller, Patrick Coffin told listeners that the bishop's permission is required prior civil divorce. Miller's new book "Primal Loss, The Now-Adult Children of Divorce Speak" exposes the myths that children of divorce are resilient.
see full interview, June 13, on Patrick Coffin show HERE
Miller laments that there are Catholic therapists and priests counseling FOR divorce/annulment for those in marriage crisis, even if the parties did not want divorce. Patrick Coffin points out that "sometimes the therapist, him or herself, has had a divorce and a decree of nullity, and that becomes the lens through which they interpret conflict. Sadly, as the divorce culture spreads into the church, you have parish leaders that are living 'la vida' happy, apparently, after divorcing and getting an annulment. What is the message to the parishioners? They seem so happy with wife number two."
Thereafter, Miller compliments the separated and divorced who are remaining faithful to their marriage withstanding the pressure from the culture, and even people in the Church. These faithful spouses are not skipping off  to get their annulment.
Coffin tells his listeners about the Catholic Code of Canon Law on separation of spouses. "There is a cannon that is supposed to require the couple meeting with the bishop before they get permission to go ahead with the divorce. That is rarely, if ever, followed." When discussing Amoris Laetitia, Miller says that the "person who did unjustly break a marraige and leave" should not receive Holy Communion.
[Mary's Advocates publicizes the Catholic Code of Canon Law on separation of spouses and divorce. A party who unjustly breaks a marriage cannot validly be absolved in the sacrament of reconciliation unless the party has the firm resolve to stop the sin. Stopping the sin of abandonment would require restoring the family, reconciling with one's spouse, and restoring an intact home for one's children.  Furthermore, annulments are not supposed to be something that one just gets. Non-the-less, active tribunals that cover half the population of the United States, give decrees of nullity to 98.7% of the petitioners. Mary's Advocates shows a party how to defend one's marriage against accusations of invalidity.]