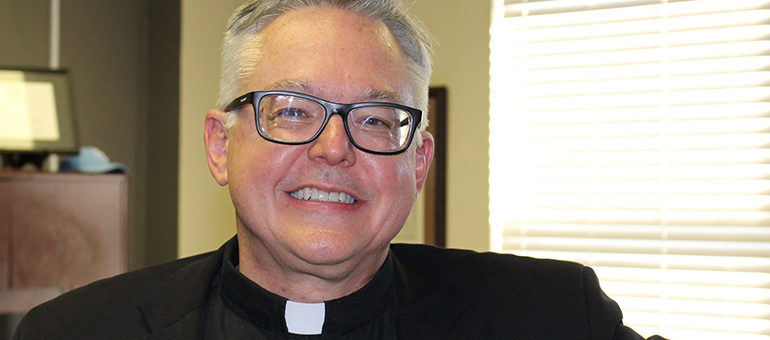 Monsignor warns that Marital Abandonment Merits Hell
Posted by Mary's Advocates
On March 10, 2016
Msgr. Stuart W. Swetlandd, S.T.D. President of Donnelly College, answered Bai Macfarlane's question.
.
7 minute excerpt, from min 33:39 March 10, 2016. Archives
She asked how can an abandoned spouse solicit help from others to encourage the wayward spouse to uphold obligations. Msgr. Swetland said "For a person to live outside of the state of marriage just because they want to be free or be with someone else or whatever—that is grave matter. And if they die in that state, without repenting, they are lost for all eternity." Her question was asked  on "Go Ask Your Father" produced by Relevant Radio.