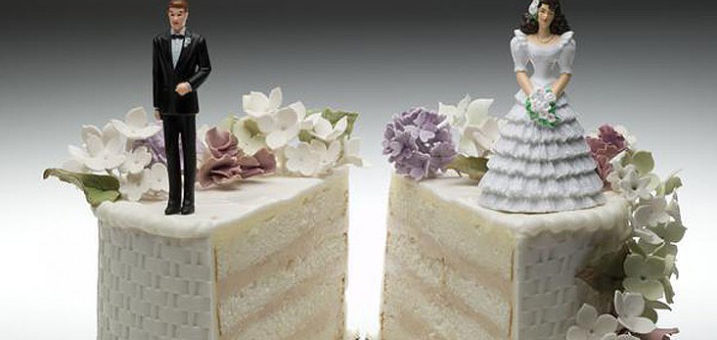 Curing Annulments
Posted by Mary's Advocates
On March 19, 2016
Why aren't modern tribunals applying the same means prior to the wedding thereby prevent invalid marriages?
by guest author, Bill Mcdonald
While watching a documentary on the history of Cancer and the quest for a cure, the film chronicles a strategic paradigm shift in how to "cure" cancer by preventing it in the first place. As Mr. Miyagi would say, "Best way to avoid punch, no be there." Prevention. The most efficient and effective solution to a problem is the one that is never needed. 
When investigating the Roman Catholic Church's marriage preparation requirements we quickly discover that indeed this wisdom has already been prescribed. Canon law 1066 states, "Before a marriage is celebrated, it must be EVIDENT that nothing stands in the way of its valid and licit celebration." In fact there is a massive pre-nuptial program mandated by law (Canons 1063-1070) to make sure couples are qualified and prepared before allowing the marriage to take place. 
So if a Catholic couple is qualified to marry because the Church has found it evident that nothing stands in the way of them getting married, then why are there any annulments? 
First, recall that an annulment is a common term used to refer to a Declaration of Nullity which is given by the Church's nullity tribunal when it finds, with moral certitude (beyond a reasonable doubt) that a marriage never actually took place due to some missing essential element or an impediment. For example, if either person of the couple wanting to get married was in fact already married, since bigamy is not allowed, then they would not have been free to enter into another marriage making that second one invalid and hence null—never really took place—the attempt to marry the second person failed. While some investigations and examinations of alleged nullity can be rather straight forward (eg. documentary), others can require more attention. 
While there are other invalidating impediments, modern tribunals investigate almost exclusively those regarding validity of consent. Canon law establishes that the exchange of valid consent is what actually makes people married. What is important to note is that the alleged nullity regarding valid consent can only question the exchange of consent during the wedding—nothing that happens to a couple after they are married can invalidate the marriage. 
So if the modern tribunal already employs means to precisely detect an invalidating condition present at the time of consent, then why are they not applying this same means prior to the wedding thereby preventing annulments? 
The solution to curing annulments would seem therefor to be for the Church to fulfill their duty towards these pre-nuptial (pre-wedding) Canons by applying methods of investigation and examination to qualify the couples. In particular, since there is a method, procedure, process—call it a 'test'—that the nullity tribunal already applies to detect invalidating evidence with moral certitude, then that same test should be used pre-nuptial to detect the invalidating elements PRIOR to the wedding—Prevention. Prevent the invalid marriage from taking place and save the couple from 20 years of misery based on a lie. 
But how is the Church utilizing this test today? To illustrate the current problem, imagine a doctor who has a machine that can run a simple test and tell you if you have or will develop cancer. It costs nothing, is painless, takes no time at all and is absolutely definitive in its results. Curiously however, even with high cancer rates in the general population, the doctor never performs this test on his patients, some of whom see him continually for 20 years. Only after one of these patients visits him to complain about something does he run the test and report, "You have terminal cancer and 2 months to live." What do you think of the doctor deliberately not performing the test for the past 20 years and only after patients have reported late stage symptoms? Since the modern tribunal has a marriage invalidity test, does not reason and logic require the test to be run before the wedding and not 20 years later? 
Which time frame offers the best opportunity regarding the quality of evidence upon which the test is vitally dependent? The nullity tribunal is tasked with investigating and determining with moral certitude, almost exclusively, the validity of consent at the time of the wedding (the exchange of vows). It can either attempt to determine the truth by asking damaging and leading prepared questions of radically biased plaintiffs and witnesses about something that happened 5, 10, 15, 20, 25 or more years ago, OR it can investigate the state of the couple and associates' testimonies just before the time of consent. In the latter case, the documented evidence establishing the validity of the exchange of consent makes future nullity trials virtually unnecessary given the extensive and thorough proof of qualification to marry. 
The only difference between the test to detect an invalidating element pre-nuptial vs post-nuptial is the moment in time it is performed. Some may propose the test cannot detect a small invalidating condition until later when it develops a larger presence making itself more apparent. This theory fails however because if the suspected impediment was not grave or severe enough to be detected pre-nuptial, then it cannot qualify as an invalidating condition at consent, because difficulties at the time of consent are not invalidating and any subsequent developments, even of a difficulty into a severe or grave condition later, does not invalidate the marriage after valid consent (ie exchange of vows). 
While the documentary stated an estimated 60% of cancers would be 'cured' by prevention alone, it seems evident the capability to virtually eliminated annulments has already been in use by modern tribunals routinely for many decades. The cure for annulment should be available now via the Church's pre-nuptial application and documentation of the nullity examination process as a prerequisite qualification for marriage.