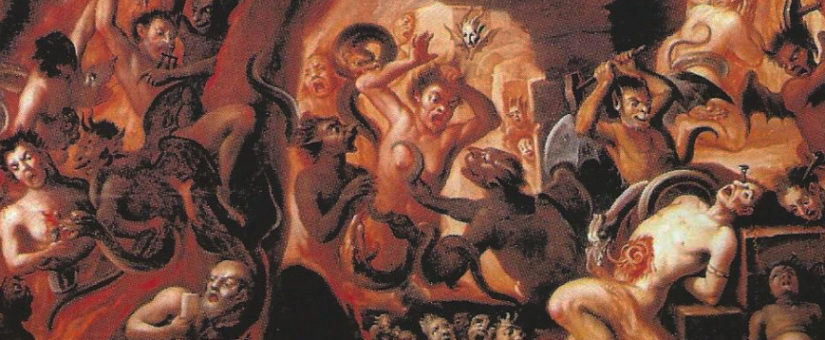 Immoral or Impure Catholic Tribunal Judges
Posted by Mary's Advocates
On October 29, 2018
by Bai Macfarlane
I've been struck by the duplicity of the Catholic diocesan leadership that hears bride and groom agree during marriage preparation that marriage is for life and divorce is not an option. However, years later, when one spouse reneges on the marriage promises and forces the family through a no-fault divorce, the Catholic diocesan leadership is virtually silent. Thereafter, when an annulment case is submitted, the vast majority of the cases are ruled as having been an invalid marriage.  In active tribunals that cover half the population of the United States, annulments are granted in 98.6 percent of the judgements.
Pope Benedict XVI, Saint Pope John Paul II, Cardinals Raymond Burke and Edward Egan, and Bishops Michael Sheridan and Robert Morlino have criticized the abuse of the annulment process.
With all the news about sexual predators amongst the clergy, I'm reading that bishops move those priests to jobs where they won't have access to minors. One such job could be to work at the tribunal where the priest is supposed to judge marriage cases. I'm concerned that a priest who thinks it is acceptable for himself to have sexual activity with boys/men is also going to think it is acceptable for a married person to have sexual activity with someone other than one's spouse.
Thus: annulments for everyone who asks!
Today's gospel reading was from Luke 13. "Immorality or any impurity or greed must not even be mentioned among you, as is fitting among holy ones, no obscenity or silly or suggestive talk, which is out of place, but instead, thanksgiving. Be sure of this, that no immoral or impure or greedy person, that is, an idolater, has any inheritance in the Kingdom of Christ and of God."
Below are a handful of tribunal judges and officials of canon law in Church leadership that have been demonstrated to be immoral and impure.  These people are not qualified to judge anybody's marriage case.
The Catholic Code of Canon Law, canon  1421 §1. In a diocese, the bishop is to appoint diocesan judges, who are to be clerics.
2. The conference of bishops can also permit the appointment of lay persons as judges; when it is necessary, one of them can be selected to form a college.
3.

Judges are to be of unimpaired reputation

and doctors or at least licensed in canon law.
As a fellow Catholic of these officials that are trapped in impure and immoral behavior, I pray that they can repent and be graced with the freedom to cease in their sinful behavior. However, that does not mean they should be making moral and judicial judgments about the obligations of parties in a marriage cases – or teaching others the same.
Canon law Officials, Immoral and Impure
Cardinal Coccopalmerio, President of the Pontifical Council for the Interpretation of Legislative Texts

(Lifesite, October 10, 2018) "Cardinal Francesco Coccopalmerio, a close collaborator of Pope Francis, was present at the homosexual drug-fuelled party raided by the Vatican police in the summer of 2017 at which his secretary, Monsignor Luigi Capozzi, was arrested.
"A highly-placed Vatican source with direct knowledge, who must remain anonymous for fear of reprisal, tells LifeSite that the Pope himself knows of Coccopalmerio's presence at the party. The party took place in an apartment in the building of the Congregation for the Doctrine of the Faith (CDF).
"Coccopalmerio was head of the Pontifical Council for Legislative Texts until his retirement in April."
Pietro Amenta, Judge at Tribunal of the Roman Rota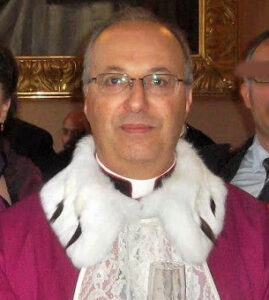 (Crux, Feb 20, 2018) "A former  judge of the Roman Rota, the Vatican's highest appellate court
"Based on reports in the Italian media, 55-year-old Monsignor Pietro Amenta was detained by police after an incident in March 2017, in which Amenta allegedly fondled the genitals of a young but over-age Romanian man in a Roman market. The man reportedly then followed Amenta and summoned police, who took Amenta into custody."
"An investigation later discovered roughly 80 pornographic images on Amenta's personal computer, some involving minors, leading to a second charge in the case.
"Amenta resigned his position from the Rota last week, according to a Vatican spokesperson."
Monsignor Luigi Capozzi, secretary for the President of the Pontifical Council for the Interpretation of Legislative Texts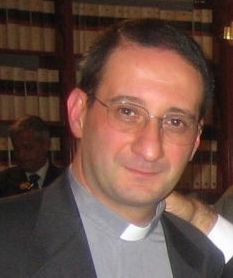 (The Daily Beast, July 7, 2017) "The Vatican's Swiss Guards Break Up a Drug-Fueled Gay Orgy in Pope Francis' Backyard.
"The fed-up neighbors were simply sick of what they described as a 'steady stream of young men' who frequented Ratzinger's former apartment, which had been given to Monsignor Luigi Capozzi, the secretary for Cardinal Francesco Coccopalmerio, who heads the Vatican's Pontifical Council for Legislative Texts, which busies itself with deciphering and clarifying various points of canon law. So they called the cops.
"The Vatican police showed up to find an orgy in progress, with an untold number of naked men allegedly writhing around the floor with Capozzi and his cohorts, who were apparently under the influence of hard drugs according to the Italian newspaper Il Fatto Quotidiano which broke the story that a host of Italian and international media have since picked up."
Fr. Justin Wachs, Formerly Congregation of the Doctrine of the Faith, and Diocese of Sioux Falls

(Bishop Accountability 10 January 2018) The tribunal notary, Rev. Justin Wachs, resigned from his post at the Congregation of the Doctrine of the Faith late last year amid allegations of sexual harassment in his home parish in Sioux Falls, South Dakota.
KELOLAND News Sioux Falls, South Dakota, "KELO in Sioux Falls just published a three-part series on the case of Fr. Justin Wachs. They published unwarranted and inappropriate letters that the priest sent to an employee. They showed memos from meetings the employee had with diocese officials in the hopes of getting the harassment to stop" (quoting TheWorthyAdversary)
Fr. James Moreno, Former judicial vicar in the Archdiocese of Denver .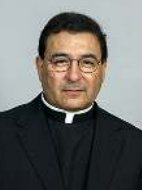 (Horowitz Law, December 2, 2020) Moreno sexually abused the victim at least 60 times before the boy turned 18 years old.
According to the report, Moreno sexually abused the victim from 1978-1980 when the boy was 15-17 years old.
In 2019, Moreno admitted he sexually abused the victim when he was accused of doing so.
(Parish Mission, March 15, 2015) He received his doctorate in Canon law in 1991 from the Pontifical University of St. Thomas Aquinas in Rome, Italy. 1995 he was appointed as Judicial Vicar of the Archdiocese of Denver until his retirement in 2013. In addition he was Pastor of Holy Family Church until his retirement. At present he
continues to serve as Diocesan Judge and assist where needed.
Fr. Diego Berrio, Tribunal Judge Archdiocese of Chicago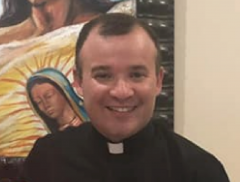 (CNSnews.com, September 4, 2018) "Two priests who serve in the Archdiocese of Chicago headed by Cardinal Blase Cupich, a close ally of Pope Francis, were arrested on Monday in Miami Beach and charged with Lewd and Lascivious behavior after pedestrians and the police observed the two priests performing oral sex in a parked car.
"The two priests arrested and charged are Fr. Diego Berrio, 39, and Fr. Edwin Giraldo Cortez, 30.  Both priests reportedly are assigned to the Mission San Juan Diego parish in Arlington Heights, Illinois, which is under the jurisdiction of Cardinal Cupich. Also, Fr. Berrio  is listed as a tribunal judge with the Archdiocese."
John M. Huels, O.S.M., contributor in Canon Law Society of America's 2005 New Commentary on the Code of Canon Law and, Professor and vice-dean of Canon Law, Ottawa's Saint Paul University.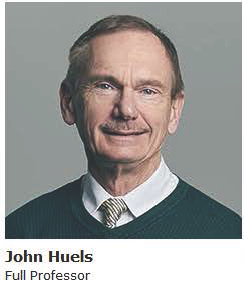 (Adoremus, September 15, 2002) "Bland told the bishops that in 1994, almost seven years after his ordination, he revealed to superiors that he had been sexually abused as a teenager by an older member of the same order, and that he had been called to Rome to discuss the case. The order's authorities told him to reconcile with his abuser. When he refused, the authorities turned against him; whereupon he left the order and the priesthood..
"On August 6, the unnamed abuser was identified. The Washington Post revealed that John Huels, a Servite priest, influential liturgical canonist, professor of canon law and vice-dean of Saint Paul University in Ottawa, was Bland's abuser.
"Catholic News Service reported that Ottawa Archbishop Marcel Gervais, who is also chancellor of Saint Paul University, issued a statement August 5, stating that Huels has 'announced his intention to leave the Servite order and seek laicization'."
Rev. Joseph Wajda, Judicial Vicar directing Tribunal for Archdiocese of St. Paul and Minneapolis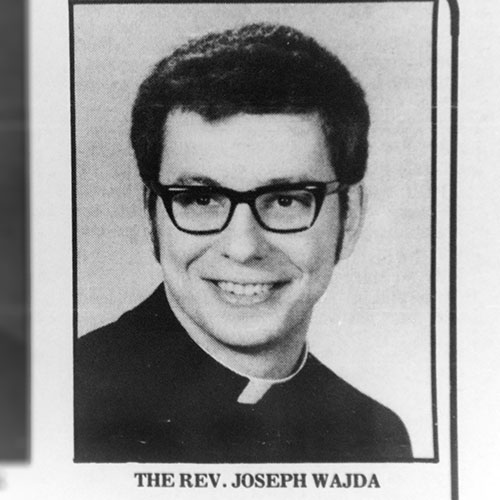 (MPR NEWS, October 31, 2018) "The list: Archdiocese names priests credibly accused of sexual abuse
"Remains a priest; prohibited from ministry. Lives in Minneapolis.
1991: Auditor, Metropolitan Tribunal (St. Paul)
1992: Licentiate of Canon Law, Catholic University of America (Washington, D.C.)
1994: Associate judge, Metropolitan Tribunal (St. Paul)
1996: Judicial vicar, Metropolitan Tribunal (St. Paul)
2002: Auditor, Metropolitan Tribunal (St. Paul)
1985: Permanently removed from ministry
Rev. Robert DeLand, Judicial Vicar directing Tribunal for Diocese of Saginaw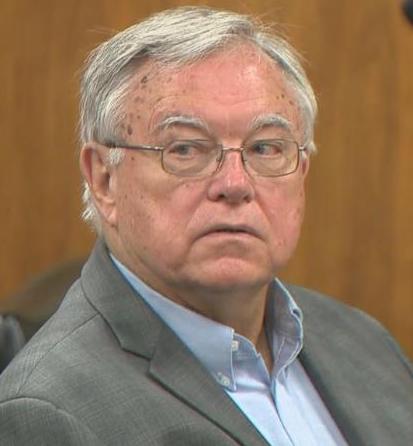 (Saginaw News, Sept. 6, 2018) "Though a Saginaw Catholic Diocesan priest pleaded no contest on Tuesday, Sept. 4, to seven criminal charges in the sexual assault of three young men, police and prosecutors say their work is far from over.
"The Rev. Robert J. "Father Bob" DeLand Jr., 71, on Tuesday, Sept. 4, appeared in Saginaw County Circuit Court and pleaded no contest to two counts of second-degree criminal sexual conduct involving injury; attempted second-degree criminal sexual conduct; assault with intent to commit second-degree criminal sexual conduct; gross indecency between males; selling alcohol to a minor and distributing an imitation controlled substance.
Msgr. Robert C. Trupia, Chancellor in charge of Tuscon Diocese Tribunal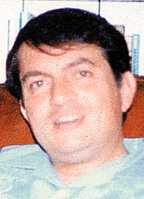 (Boston Globe, August 20, 2002) "But Trupia's secret was much more explosive. The documents obtained by the Globe, including a secret affidavit in a clergy sexual abuse lawsuit, allege that Rausch, Trupia, and the late Rev. William T. Byrne all had sex during the late 1970s and early 1980s with a Tucson teenager who was later given a chancery job to ensure his silence.
"On Nov. 28, 2001, O'Connor signed an affidavit for Cadigan saying that in the summer of 1979, when he was 17, Rausch picked him up on a Tucson street, had sex with him, then sent him to Trupia for counseling. O'Connor also said Trupia had sex with him before hiring him as a temporary assistant at the chancery, where Trupia was a vice chancellor in charge of the marriage tribunal."
Robert L. Keally, Judicial Vicar in charge of Chicago Tribunal (1994-2002)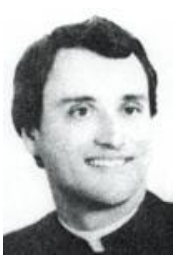 (Bishop Accountability) Kealy admitted to sexually abusing at least one victim in 2003. He is permanently removed from ministry in 2005 for abuse that allegedly took place in 1977. For the next year, he continues working as a judge on the inter-diocesan Court of Appeals Kealy is still a priest and works as a civil attorney in Mundelein, IL, where he specializes in wills and trusts.