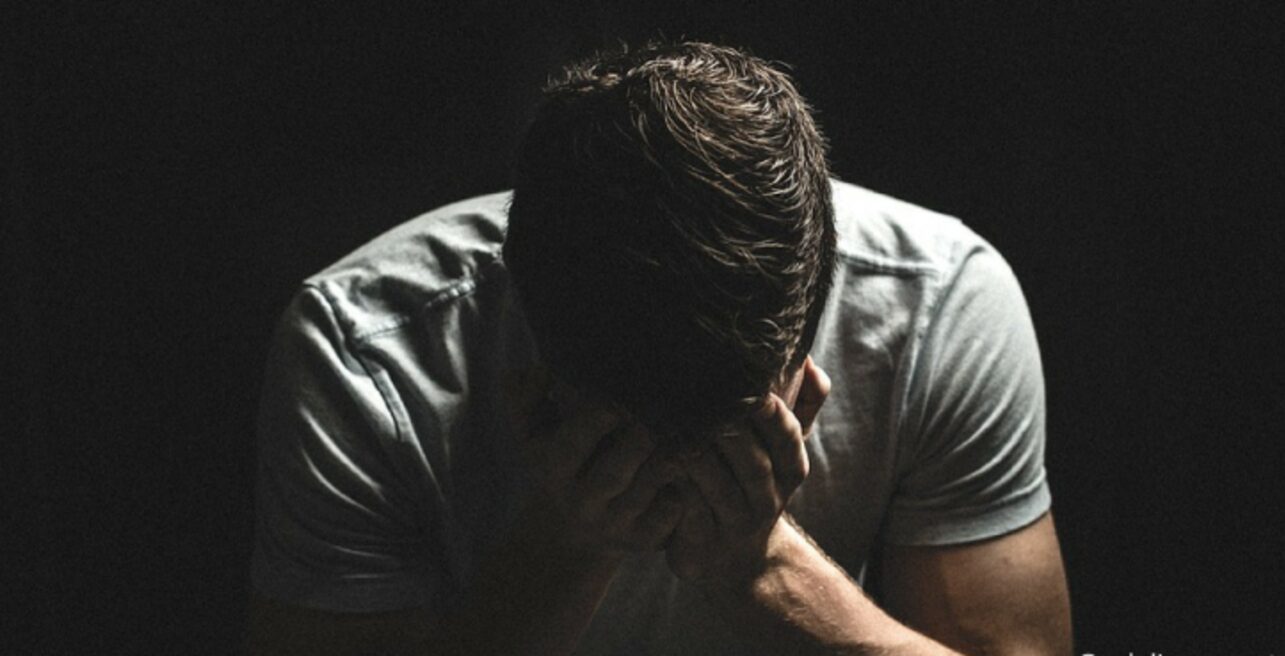 Fatherlessness Produces a Ripple Effect
Posted by Mary's Advocates
On June 19, 2021
by Michigan Father.
As Father's Day approaches, it is good to reflect on the value of a father to a family.
The statistical consensus regarding children with absent fathers is that they are, on average:
Four times more likely to be raised in poverty.

Ten times more likely to abuse drugs and alcohol.

Two times more likely to commit suicide.

Nine times more likely to drop out of school.
As we can see, the consequences of fatherlessness produce a ripple effect that drastically alters the quality and outcome of one's life. 
Former President George Bush acknowledged the harmful effects of absent fathers: "We know that children who grow up with absent fathers can suffer lasting damage. They are more likely to end up in poverty or drop out of school, become addicted to drugs, have a child out of wedlock or end up in prison. Fatherlessness is not the only cause of these things, but our nation must recognize it is an important factor."  (June 7, 2001, Address to National Summit on Fatherhood).  
The president also spoke about the solution to fatherlessness: "Children need a father's love and attention. And they also need a loving family… a child's greatest source of security today is not only knowing my mom loves me and my dad loves me, but also that mom and dad love each other. If we are serious about renewing fatherhood, we must be serious about renewing marriage."
Unfortunately, father absence results mainly from parental divorce and separation. Ironically, the absence of a father is often forced due to a choice made by the mother: statistics show that most divorces are filed by women — many times due to low to slight levels of conflict.  Still, whether chosen by the father or the mother, parental separation greatly affects a child's development. 
Early parental divorce (during primary school) has been associated with greater internalizing and externalizing behavior problems in the child.  In addition, divorce later in childhood or adolescence may dampen academic performance.
Further, divorce encourages fatherlessness, because divorced fathers in particular are often devalued, disparaged, and forcefully disengaged — curiously, frequently due to "family courts" — from their children's lives. Researchers have found that for children, the results of such fatherlessness are nothing short of disastrous, along a number of dimensions:
Diminished self-esteem and compromised physical and emotional security: Children consistently report feeling abandoned when their fathers are not involved in their lives, struggling with their emotions and episodic bouts of self-loathing.

Behavioral problems: Fatherless children have more difficulties with social adjustment, and are more likely to report problems with friendships, and manifest behavior problems; many develop a swaggering, intimidating persona in an attempt to disguise their underlying fears, resentments, anxieties and unhappiness.

Truancy and poor academic performance: 71 per cent of high school dropouts are fatherless; fatherless children have more trouble academically, scoring poorly on tests of reading, mathematics, and thinking skills; children from father-absent homes are more likely to play truant from school, more likely to be excluded from school, more likely to leave school at age 16, and less likely to attain academic and professional qualifications in adulthood.

Delinquency and youth crime, including violent crime: 85 per cent of youth in prison have an absent father; fatherless children are more likely to offend and go to jail as adults.

Exploitation and abuse: Fatherless children are at greater risk of suffering physical, emotional, and sexual abuse.  Abusers have admitted targeting children where the father is "out of the picture."  Thus, they are five times more likely to have experienced physical abuse and emotional maltreatment, with a one hundred times higher risk of fatal abuse; a recent study reported that preschoolers not living with both of their biological parents are 40 times more likely to be sexually abused.

Promiscuity and teen pregnancy. Fatherless children are more likely to experience problems with sexual health, including a greater likelihood of having intercourse before the age of 16, foregoing contraception during first intercourse, becoming teenage parents, and contracting sexually transmitted infection; many girls manifest an object hunger for males, and in experiencing the emotional loss of their fathers egocentrically as a rejection of them, may become susceptible to exploitation by adult men.

Drug and alcohol abuse. Fatherless children are more likely to smoke, drink alcohol, and abuse drugs in childhood and adulthood.

Homelessness: 90 per cent of runaway children have an absent father.

Physical health problems: Fatherless children report significantly more psychosomatic health symptoms and illness such as acute and chronic pain, asthma, headaches, and stomach aches, as well as obesity and other health disorders. 

Mental health disorders: Father-absent children are consistently overrepresented on a wide range of mental health problems, particularly anxiety, depression and suicide. 

Life chances: As adults, fatherless children are more likely to experience unemployment, have low incomes, remain on social assistance, and experience homelessness. 

Future relationships: Father-absent children tend to enter partnerships earlier, are more likely to divorce or dissolve their cohabiting unions, and are more likely to have children outside marriage or outside any partnership.

Mortality: Fatherless children are more likely to die as children, and live an average of four years less over the life span.
Given the fact that these and other social problems correlate more strongly with fatherlessness than with any other factor—surpassing race, social class, and poverty—father absence may well be the most critical social issue of our time. In "Fatherless America", David Blankenhorn calls the crisis of fatherless children "the most destructive trend of our generation." A recent report from the University of Birmingham, "Dad and Me," confirms Blankenhorn's claims, concluding that the need for a father is on an epidemic scale, and "father deficit" should be treated as a public health issue.
We ignore the problem of father absence at our peril. Of perhaps greatest concern is the lack of response from our lawmakers and policymakers, who pay lip service to the paramount importance of the "best interests of the child," yet turn a blind eye to father absence, ignoring the vast body of research on the dire consequences to children's well-being.
Due to the staggering consequences of fatherlessness, policy and lawmakers should re-think permissive divorce laws, such as "No-Fault" divorce; as these sacrifice children on the altar of convenience, selfishness, personal autonomy, personal independence and self-fulfillment.  
Finally, clergy who adopt the common modern view of divorce and/or separation as an acceptable form of "recourse" for a complaining spouse should re-think their recommendations in light of the staggering effect of fatherlessness.  Together we should regain a vision of sacrifice, endurance of inconvenience and even meritorious suffering, to benefit those who would be most harmed by the damaging options of separation and divorce. 
[Bai Macfarlane's note: I received this reflection from a husband who is a defendant in a no-fault court action. The red highlighting is mine]