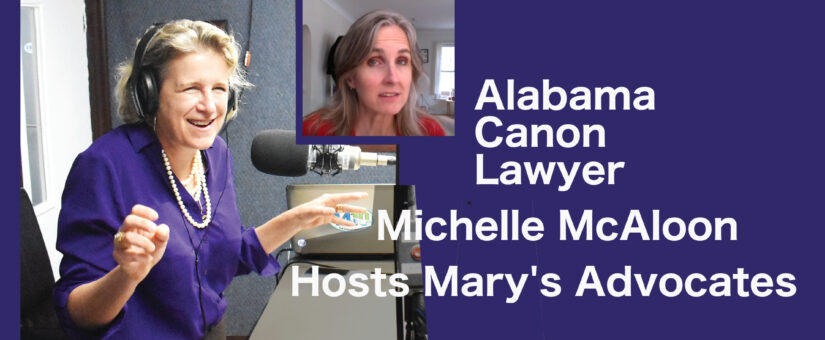 Posted by Mary's Advocates
On January 13, 2020
Canon Lawyer, Michelle McAloon, who is the Defender of the Bond in the Catholic Judicial Tribunal in the Diocese of Mobile Alabama, hosted Bai Macfarlane on her radio show.  Michelle said she loves Mary's Advocates' message because, in her role as Defender of the Bond, she is responsible for upholding the dignity of marriage.  She says there is much work to be done — especially by the Church, because the Church, in many ways, handed over marriage to the government and it is going to come back.
Co-host, Todd Sylvester, voiced his astonishment that anyone believes there is no-fault in divorce as he described billboards advertising no-fault divorce for less than $200.
Watch 14 minute interview with Todd and Michelle in studio and Bai on audio. Their show is L.A. Catholic Morning, for lower Alabama, produced by Archangel Communications (Archangel Radio) 1410 am, 97.5 fm.  The station was started by lay-people in 2010  to "proclaim Catholic Truth in fidelity to the Magisterium of the Catholic Church through the use of the modern media."