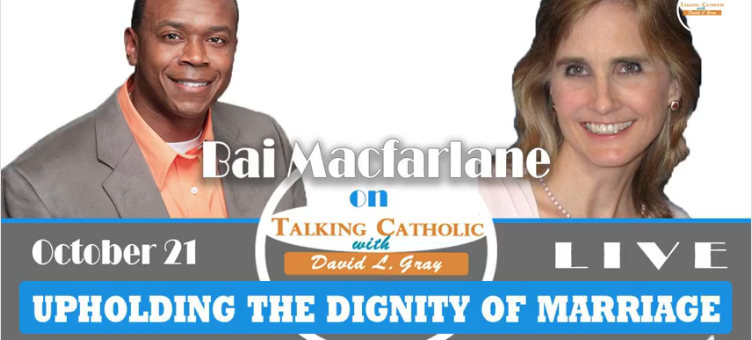 David L. Gray. Upholding the Dignity of Marriage
Posted by Mary's Advocates
On October 23, 2020
I was interviewed on October 21 by David Gray. He is a convert to Catholicism by the way of Agnosticism and Protestantism. He is also a former Freemason. He currently is the President and Publisher of Saint Dominic's Media Inc.
We talked about no-fault divorce, separated faithful, and the Church's actual canon law. We spent a lot of time talking about what the life of a separated faithful spouse looks like.
Find all of David Gray's Interviews HERE
David asked me about my 2017 controversy with Ed Peters about the bishop's permission to get divorce. I was unprepared for that question, and I correctly recalled the punch-line, which was that Ed Peters took out of context the writings in book published in a foreign language. Latin writings of Cappello from which Peters' took a section out of context, lead Peter's readers to mistakenly conclude that I'm contradicting Cappello.
Chronology of Correspondence with Ed Peters: