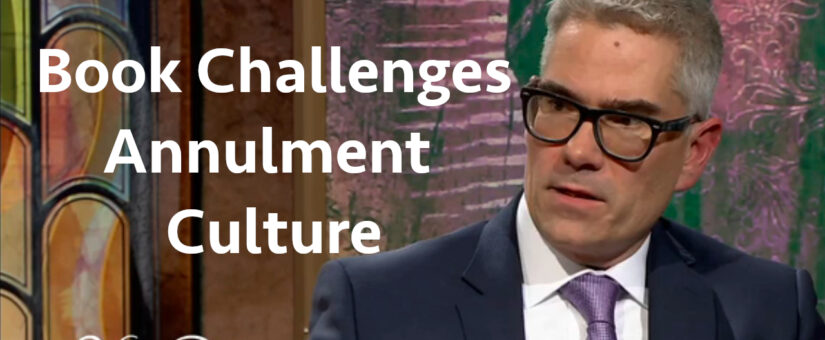 Book Challenges Annulment Culture
Posted by Mary's Advocates
On October 15, 2023
by Bai Macfarlane
A new book is being released about attacks against marriage from both outside, and inside, the Church.  Author, John Clark, was a guest on EWTN's Women of Grace show. He told viewers that canon law requires every marriage to be presumed valid, unless, and until, proven otherwise (c. 1060). Clark says that tribunals are "proceeding the opposite way; … it's sort of having a verdict in search of evidence."
Find full Episode 2 (10/10/23) on Women of Grace https://www.womenofgrace.com/tv. Episode 1 is available for members only.
I've read "Betrayed without a Kiss" where Clark describes the longstanding Church teaching defining marriage. One of the attacks launched against marriage from within the Church is the erroneous notion that Vatican II redefined marriage – thus, resulting in the supposed requirement for tribunals to find marriages invalid which would have been judged as valid earlier.  In 1968 there were 338 annulment granted in America; in 1989, 72,000 were given.  Clark says it is strange that practically no authors critiqued this explosion of annulments and he proposes there is a monopoly amongst the canon lawyers which needs to be dissolved.
Clarks delightful storytelling ability had me laughing out loud as he discussed the elephant in the living room.  For example, he's not afraid to point out the absurdity of the experts. After showing readers a definition of the most popular ground for annulment published by the Canon Law Society of America, Clark asks, "Does listening to Beach Boys album Pet Sounds vanquish one's ability for critical deliberation? Does multiple reading of Sense and Sensibility establish an invalidating influence also?"
Clark emphasizes the scandal caused by the U.S. tribunal's divorce requirement. Readers contemplate a woman who suspects her marriage is invalid because she never knew, before her wedding, that men could be as muscular as her new bar-tender boyfriend. The tribunal would likely issue the an annulment, says Clark, because of her limited experience with men, even though she fully understood and consented to permanence, openness to children, and fidelity.
Recognizing that marriage is under attack, Clark inspires readers with his narration of biblical marriage stories, early Christian martyrs, and the heroes who stood against the mess caused by King Henry VIII.  The book's conclusion rallies everyone to lean on the Blessed Mother, St. Joseph and the saints, and to stand for marriage.