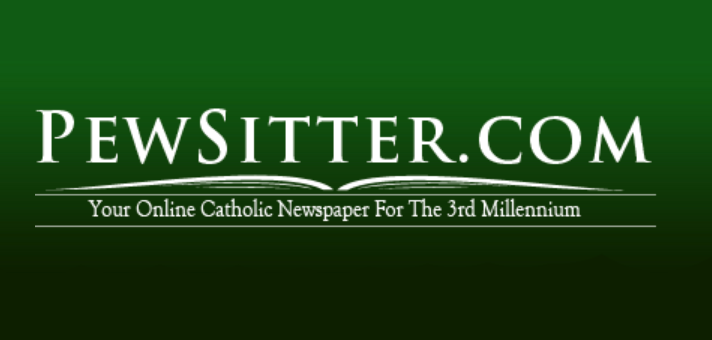 Appeal to the Holy See Controversy over Church Teaching on Divorce
Posted by Mary's Advocates
On May 17, 2017
By: Bai Macfarlane
This article first appeared on Pewsitter
An appeal to the Holy See to resolve a controversy about church teaching on civil divorce was delivered to the Vatican's ambassador to the United States in Washington DC yesterday morning, May 16, 2017. With the non-profit organization, Mary's Advocates, Bai Macfarlane has been working for thirteen years to reduce unilateral no-fault divorce. She says, "I found the canon law to protect faithful spouses and children was being wrongfully disregarded." Others argue that Macfarlane is misinterpreting canon law, so she is bringing the controversy to the Vatican's Congregation for Education. [(June 30, 2017 update) The controversy was forwarded to the Congregation of the Doctrine of the Faith]
The controversy broke out when Macfarlane asked her diocese for an imprimatur for a 1300-word trifold flyer she wrote. For Catholics, a publication is not supposed to be distributed in churches unless the publisher's bishop, or author's bishop, has granted permission to publish, and thereby assure the publication does not "harm correct faith or good morals" (canon 823, 827). If the permission from the bishop was granted, priests could lawfully display Macfarlane's trifold flyer in their church's book rack.
The statement Macfarlane made about Church intervention before divorce is causing disagreement:
"In the United States, the permission of the Bishop or his mandated delegate, is required before a spouse can approach the civil forum to obtain separation from bed and board. In other words, before a spouse files in the civil court for divorce or civil separation, he or she must have permission from the Bishop."
Her own Bishop will not give his permission to publish this because the Bishop said Macfarlane's statements are contrary to the interpretation of canon law written by Cardinal Coccopalmerio, President of the Pontifical Council for the Interpretation of Legislative Texts. Macfarlane, in her appeal to her Bishop, shows that Cardinal Coccopalmerio's interpretation is a private opinion that has no weight as an authentic interpretation of canon law.
Cardinal Coccopalmerio made headlines recently due to his opinion about Anglican Orders; see article by Fr. Dwight Longenecker. Earlier, his opinion about giving Holy Communion to adulterers was criticized; see article by Fr. Gerald E. Murray, a canon lawyer who regularly appears on EWTN.
Macfarlane uncovered the canon laws that she publicizes after she became disappointed about the number of Catholics who abandon their marriage and seem to believe they have done nothing wrong. According to Church teaching, separation of spouses is only justified if the other did something grave, like adultery or dangerous abuse.
Mary's Advocates' website shows that the Church, not the state, has competence to judge what should be the parameters of a separation plan.  Additionally, it shows that a party must have permission from the bishop before filing for civil divorce.  Macfarlane summarized her findings when she gave a paper in Rome on "The Current Marriage Crisis in Light of the Original Creation and the Code of Canon Law." The symposium for which she spoke had a welcome letter from His Eminence Raymond Cardinal Burke.
Macfarlane's controversial statements were affirmed two days ago when Fr. Dean Perri, a canon lawyer, said that according to canon law, a Catholic must go to his bishop before he can seek a civil divorce. Perri works for the Diocese of Providence Rhode Island and was a guest on the Download Show. Last May, Colin Donovan, the Vice President of Theology at EWTN, said the bishop's permission is required before filing for divorce, and so did David Anders, host of "Called to Communion."
In the 1970's, civil legislatures enacted unilateral no-fault divorce laws, wherein the civil forum makes no distinction between a spouse who reneges on the marriage promises and the spouse who is counting on those promises to be upheld. The courts don't care and don't ask to learn the reason for the break-up of a marriage.  Consequently, a spouse who abandons a marriage for no morally legitimate reason is typically relieved of his obligation to provide his full share of support to the marital home. Innocent children lose everyday access to a parent who has done nothing wrong.
Macfarlane says that if the Congregation for Education gives no decision after three months, she can take her controversy to the Supreme Tribunal of the Apostolic Signatura. Anyone interested can read the 100-pages of correspondence, thus far, in the case HERE.