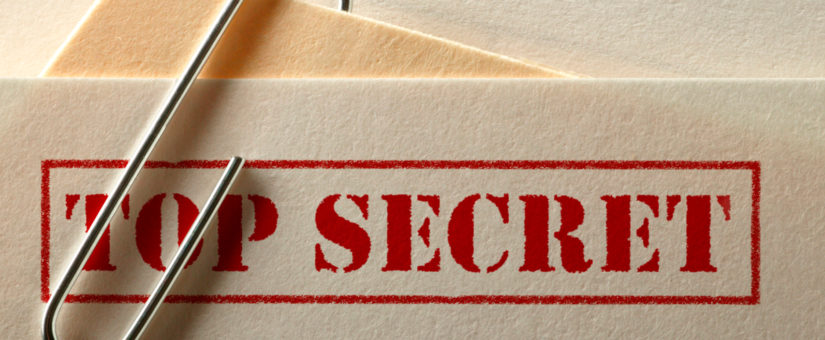 US Canon Lawyer Tells Diocese to Follow Malta, Buenos Aires
Posted by Mary's Advocates
On May 7, 2017
[Update May 26. After having received no answer from the canonist, and no replies to letters to diocesan personnel, the identity of the canonist is being revealed:  Lynette Tait, Judge and Defender of the Bond for the Tribunal of the Diocese of Cleveland speaking on 5 May 2017 at The First Friday Forum of Lorain County.]
A canon lawyer, employed by a U.S. diocese, taught her audience including priests, that because no directives from the bishop have been issued about Amoris Laetitia,  the priests should follow Buenos Aires and Malta.  In those territories, priests are free to give permission to adulterous partners to receive Holy Communion, even though the couple continues to have sex, and one (or both) of the parties is already married to someone else.  This permission occurs after accompaniment and discernment by the priest.
Mary's Advocates is sharing the audio recording made at an event this year, the full recording has been shared with personnel in the diocese for whom the canonists works.
[(May 9, 2017 note) For everyone who is asking Mary's Advocates to publicize the diocese, there is nothing stopping you from asking your favorite priest whether it is your diocese, or phoning your chancery to ask yourself.]
The mission of Mary's Advocates is to reduce unilateral no-fault divorce and support those who are unjustly abandoned. The silence from the Catholic diocese tribunals about the injustice of no-fault divorce gives scandal. Granting so many annulments, with no involvement at the time of separation, has made matters worse.
For example, the canonist taught that a woman not telling her fiancée  that she had an abortion when fifteen-years-old was a ground for annulment. This makes no sense considering the explanation of annulments published by Ignatius Press's book When is the Marriage Null.  Furthermore, listeners would conclude that anyone who had an abortion would be required to tell their fiancée about it, or their marriage would be invalid. This is absurd.
Research publicized here shows that the dioceses which grant the most annulments cover half the population of the Unites States. They judged marriages are invalid, on average, in 98.7% of the cases decided (2011 data).  The canonist in the audio is from one of those dioceses.
When telling priests to follow the directives from Buenos Aires, the canonist explained that Pope Francis complimented those directives, and both the Pope's letter and the directives can be found on the library page of the website CanonicalAid.org. The website to which the canonist  referred is maintained by private sector canon lawyer, Marc Balestrieri.
During the presentation, the canonist never mentioned the possibility that a marriage of divorced parties might NOT be invalid. In other words, she never mentioned the possibility that both are still truly married to each other (while only civilly divorced).  Throughout her presentation, she used the secular language of "former spouse" compared to the catholic language of "separated spouses." She never mentioned that divorce itself, can be a serious sin and she omitted Pope Francis' statement in Amoris Laetitia about divorce: "Divorce is an evil and the increasing number of divorces is very troubling."
The canonist said that both parties in divorce are always free to receive Holy Communion and she implied that we should not teach children that a parent's divorce action might be wrong (minute 17:50).
Mary's Advocates asks for canon law on separation of spouses to be implemented at the time of separation and divorce, to ensure more just and fair outcomes for the spouse that is counting on the marriage promises to be fulfilled who never did anything grave justifying separation of spouses.  Furthermore, if a legitimate basis for invalidity of a marriage exists, those grounds should be explored at the time of separation because they are relevant to determining a separation plan that is in accord with divine law. In no-fault divorce, the civil forum arranges plans that are contrary to divine law.
Below are my paraphrases of the speaker's message, and comments about the audio recording.
Mary's Advocates' Comments about US Canonist
3:15 (minute:second)
Speaker's message: law is supposed to help you get to heaven
Bai's comment: Whether, or not, someone gets to heaven is based on the person's behaviors, attitudes, and thinking. The law is supposed to assist the faithful to choose the right behaviors and attitudes.
4:02
Speaker's message: There are things that can change and those that can't be change
Divine law is based on scripture and divine law and can't change. However, ecclesiastical laws, made by the Church, can change.
Bai's comment: Listeners are set up, in the beginning, to be ready to learn which ecclesiastical man-made law has been changed by Amoris Laetitia. By the end of her presentation, listeners will believe that for a time (between the year 2000 and 2016), priests were restricted from telling those in second marriages that they cannot receive Communion without abstaining from sex, if they don't have an annulment. Listeners will believe that Amoris Laetitia reversed and lifted that restrictive man-made law. So now priests can again tell parties to go to Communion after accompaniment and discernment.
5:56
Speaker's message: Even scripture realizes teaches that whoever marries, except for the that the marriage is unlawful, cannot divorce. Citing [Jesus said], "I say to you, whoever divorces his wife (unless the marriage is unlawful) and marries another commits adultery" (Matt 19:9).
Bai's comment: Listeners will conclude that Jesus was saying those with unlawful marriages are not bound to them, which is true. But listeners will not know to what Jesus was referring by the word "unlawful" (i.e, sexual intercourse with a divorced man or woman).
The word used in Matthew 19:9 has been translated various ways. The USCCB's website shows (The New American Bible, Revised Edition (NABRE): "I say to you, whoever divorces his wife (unless the marriage is unlawful) and marries another commits adultery" ). The Revised Standard Version Catholic Edition (RSVCE) shows, "whoever divorces his wife, except for unchastity, and marries another, commits adultery."
Both are translations of the Greek phrase  μὴ ἐπὶ πορνείᾳ (me epi porneia). Msgr. Charles Pope, prolific writer in the Archdiocese of Washington, says "Greek lexicons (e.g., Strongs and Thayer & Smith) define porneia broadly as "illicit sexual intercourse" and then go on to define porneia to include fornication, homosexual activity, lesbian activity, sexual intercourse with animals, sexual intercourse with close relatives (as spelled out in Leviticus 18), or sexual intercourse with a divorced man or woman.
The reason that Catholics do think that committing adultery while married makes one's marriage invalid, is because there is another Greek word specifically for adultery: μοιχᾶται (moichatai). Read more in Msgr Pope's article here . This was also discussed in Cardinal Iijk's chapter "Can Divorced and Civilly Remarried Persons Receive Communion?" in Eleven Cardinals Speak (page 46).
8:33
Speaker's message: Marriage preparation doesn't start after an engagement when priest meets with couple. It starts with kids that are in high school, dating with the eye for marriage. We have to teach them how to choose a marriage partner.
Bai's comment: With today's divorces culture, teaching young people about marriage must include correcting the scandal given to the young people by all the adults in the culture. Many in the culture are abandoning marriage and separating when there is no morally legitimate reason for separation. While it is fine to teach young people about the characteristics to look for in a spouse, it is important to teach them that when one's high expectations aren't fulfilled, there is still often no reason to separate.
9:11
Speaker's message: Those who grew up in dysfunctional families choose the same sort of dysfunction in their own marriage partner. They they don't know how to choose a true marriage partner, which is why their marriages are invalid and they did not enter a true marriage.
Bai's comment: Listeners will think that one who grew up in a divorced or dysfunctional home is doomed to be incapable of entering a valid marriage. Cardinal Raymond Burke says that during his experience as a pastor conducting premarital investigations, the party who grew up in a divorce home is more likely to understand and want true marriage because the party does not want to repeat for his own children what the party experienced growing up. For more information see, here
11:59
Speaker's message: Amoris Laetitia emphasizes the role of priests in accompanying and discerning.
Bai's comment: If accompanying and discerning does not point someone away from sin, it is poor accompaniment. The reason to avoid sin is because sin hurts oneself and hurts the whole culture. God, our creator, made and knows what will make us most fulfilled and makes our culture most full of peace and joy.
12:58
Speaker's message: Amoris Laetitia is not saying that a person can just talk to a priest and get permission to receive Communion. Amoris Laetitia describes the process in which someone would talk to priest, and thereafter may, or may not, receive Communion.
Bai's comment: Many scholarly articles have been published about how this is unfair to a priest to expect him to judge whether or not someone can receive Holy Communion when there are no objective criterion. The faithful are also confused by this. We need to remember that every time two parties are in an adulterous union, there are previous marriages that have broken-up. If there are children in the previous broken-up marriage, those children are given scandal when a priest tells the adultering parent that "you are doing nothing wrong and can receive Communion."
14:57
Speaker's message: Some people phone the tribunal and are angry. They are frustrated and include parties who have civilly remarried and haven't bothered to get the annulment yet. They want it and want it now.
Bai's comment: Listeners hear nothing about the possibility that grounds for annulment might not exist.
16:06
Speaker's message: Those who are divorced and not remarried can all receive communion. Just because you are divorced, does not mean there are any restrictions.
Bai's comment: Saying every divorced person can go too Communion is as absurd as saying every person who kills someone can go to Communion. Killing might be morally justified, or it might be a grave sin. The person who is divorced, that filed for divorce when there was no morally legitimate basis for separation of spouses is a marital abandoner. Abandoning a marriage is gravely wrong.
Ever since civil no-fault divorce was enacted in the civil forum, most divorces have been sought for soft reasons, where there is no adultery, grave abuse, or addiction. In truth, Catholics are only supposed to separate from a spouse if the other has done something very grave. However, with no-fault divorce, a number or Catholics file for divorce when there is no basis for separation of spouses. The Catechism teaches that divorce is a grave offense against nature and immoral and only tolerable in certain situations. With no-fault divorce, most Catholics that file for divorce do not have a situation that justifies separation of spouses. Consequently, filing for divorce, would be a gravely immortal act. Those who do gravely immoral acts are not supposed to receive Communion, unless they intend to stop the act.
The speaker omitted Pope Francis' comment about divorce in Amoris Laetitia, paragraph number 246: "Divorce is an evil and the increasing number of divorces is very troubling. Hence, our most important pastoral task with regard to families is to strengthen their love, helping to heal wounds and working to prevent the spread of this drama of our times"
16:52 – 16
Speaker's message: There is no requirement to request permission of bishop before filing for divorce. There is a process for requesting the permission. There is no penalty for not having the bishop's permission.
Bai's comment: Ever since the founding or Mary's Advocates in 2004, I have been publicizing the canon law on separation and divorce. My many research findings show that a party is supposed to have the bishop's permission before filing for civil divorce. The speaker is repeating what was written in November 2015, in an inauthentic interpretation of canon law, by Cardinal Coccopalmerio, the president of the Pontifical Council for the Interpretation of Legislative Texts. Mary's Advocates is bringing a canonical challenge, making recourse against Cardinal Coccoalmerio's interpretation. In order for his interpretation to have been an authentic interpretation of canon law, it would have to have been signed by the Pope. More on this after May 13, 2017, when I can issue a press release about our recourse.
17:50 – 17
Speaker's message: The church needs to teach about marriage from the pulpit and in PSR (parish school of religion). There are kids with divorced parents, so we can't teach that people who get divorced are evil. We would never want kids to think their own parents are bad people.
Bai's comment: The speaker has it upside down. She doesn't want anyone to tell children that there are circumstances in which a child's parent did something evil or bad. If a child's parent was a bank robber, that is not a reason for teachers to stop teaching that robbing banks is wrong. If a parent was regularly violently beating the spouse and children, that would be no reason for teachers to stop teaching that child battery is wrong. The speaker is either saying that no parent choosing divorce is ever doing anything bad or evil, or she is saying the fact that a child is the victim of a parents bad or evil choices, is THE reason you would never teach about that kind of choice being bad or evil.
Umpteen studies have concluded that divorce hurts children. If teachers remain silent about the fact that many marriage breakups are caused by a spouse's bad decisions, sinful actions, and selfish choices, the teachers silence tacitly condones marital abandonment. From a child's perspective, silence is consent. See more from Bishop Olmsted here.
19:49
Speaker's message: Children are the victims if two divorced parents fight and put children in the middle. This is the saddest thing. How can we help these parents work out their difference with the former spouses and still be attentive to the needs of the children?
Bai's comment: The speaker, again, has it upside down. If the parents' relationship is so cordial that they can work out decisions as a divorced couple, then they likely have no legitimate basis for separation of spouse in the first place. Unless there is unrepentant adultery, dangerous abuse or addiction, the parents should receive from the church instruction about their obligation to reconcile and restore their intact family home. For more see my blog post "Please Stop saying "Those who Experience Divorce"
21:10 – 19
Speaker's message: We have to separate the person from the action. Good people are divorced. It is not always their fault. We have to avoid any language or action that makes them feel like second class citizens.
Bai's comment: Other than acknowledging that it is not always their fault, the speaker never mentions that there is an obligation to keep the family together, and an obligation to not divorce in the first place.
22:46
Speaker's message: Even if a person is divorced and remarried without the benefit of an annulment, there are a lot of things they can do in the parish.
Bai's comment: The speaker never mentions the possibility that parties might not have grounds for annulment, and never mentions the possibility that they might be misusing their sexual capacity. See my article, "Please Stop saying "Those who Experience Divorce"
31:06
Speaker's message: In the 1970, we had a process called the internal forum, and if you couldn't get an annulment you could go to the priest to get permission to receive Communion. We had priests the diocese that were appointed to assist other priests in how do we make this determination. This kind of went away because in the 1983 Code of Canon law, we got canon 915, "those in obstinate perseverance of grave manifest sin were not to receive Communion." Being divorce and remarried outside the Church was considered to be an obstinate perseverance of manifest grave sin.
31:54
Speaker's message: There was a lot of discussion about this in the late 90's. The Pontifical Council of Legislative Text is the council in Rome that gives advisement about canon law. They gave conditions for receiving Communion: not able to separate for serious reasons such as children, live as brother and sister (no sex); and go to another parish to prevent scandal.
32:45
Speaker's message: This is the instruction that's been in place since the year 2000.
What's the problem with that particular thing: First of all, the requirement to live in full continence. If you're telling someone that you can't have sex, you are taking away one of the basic aspects of marriage and that is really not a good thing. Amoris Laetitia supports this. Number 4 shows that the sexual relationship is a path of grown in the path of grace. Sexual relationship is an integral part of marriage, and we are going to tell people not do it. So clearly, telling people not to have sex (which is one of the basic goods of marriage) is essential for the marriage. So telling people to not have sex is not a good thing. So now what do we do?
Bai's comment: The speaker treats adulterous sexual acts as if they bring the same graces as sexual acts in marriage. She attributes to sexual acts outside of marriage, the same graces gained by the participants, as sexual acts inside of marriage. If the Church should never tell adulterers not to have sex, then (using the same logic) the Church should not tell two high school kids to not have sex; or tell the man cheating on his wife that he should stop having sex with is new young girlfriend.
34:25
Speaker's message: The discernment that Amoris Laetitia talks about is not the equivalent to the internal forum. There is not one mention of the phrase "internal forum" in chapter 8 of Amoris Laetitia. The document, Amoris Laetitia, talks about accompanying and discernment. The external forum is what goes on in the tribunal. The internal forum is what is done privately with the priest in counseling and confession.
Bai's comment: The speaker goes in a circle that makes no sense. She says Amoris Laetitia is not talking about internal forum. But then she give the definition of internal forum. What the priests are asked to do in Amoris Laetitia is the same as her definition of the internal forum.
37:16
Speaker's message: "So, what does chapter 8 tell us, what is Pope Francis saying? Priests have the duty to accompany the divorced and remarried in helping them to understand their situation according to the teaching of the Church and the guidelines of the bishop."
37:30
Speaker's message: "Now, we don't have any guidelines [-]. However, if priests want a little bit of insight into things that can be done, there are other areas that have put forth guidelines. Most notably, the Buenos Aries pastoral region has put out guidelines for their priests. This is important because this is the area that Pope Francis comes from. It is also important because Pope Francis actually wrote a letter approving their guidelines. Their guidelines can be found at that particular website if you would like to read them. CanonicalAid.org is a website that is maintained by a lay canonist and he puts all kinds of things into the library of his website. The document from Buenos Aries as well as Pope Francis' letter of approving (I don't want to say approving but, but saying that they are good guidelines) are on that."
Annulment may not be possible, but should be pursued.
Each case should be treated separately.
All wouldn't to be given access to Communion, but is decided on a case by case basis.
40:01
Speaker's message: As another resource for priests to know what they can now do after Amores Laetitia, priests can look at the directives from the bishop of Malta.
Bai's comment: Listeners will think that in a diocese, where there is no particular directive about implementing the exhortations in Amoris Laetitia, those priests should get their directives from Buenos Aries and Malta.
41:20
Speaker's message: To answer what are the grounds for annulment, there are many reasons. The people might not know each other very well. There could fraud. I had a case in which a woman was forced by her parents to have an abortion when she was fifteen. She told her husband many years into the marriage. After that, the marriage was over. That was fraud on her part because she wasn't being honest.
Bai's comment: No one is obligated to tell another person ever last detail of one's private life, even one's fiancee or spouse. Listeners would conclude that if one did not tell one's fiancé every last secret, a marriage would be invalid because of fraud. The word "fraud" is nowhere in the canon law as a ground for annulment. If the speaker was referring to 'simulation' of consent as in canon 1101, having an abortion years before marriage is not relevant, because only simulation about the essential elements or properties of marriage would matter. Whether, or not, one had an abortion years before marriage is NOT an essential property or element of marriage. If the speaker was referring to "error concerning the person or quality of the person" or "decided by malice" as in canon 1097, 1098, the issue is not relevant to annulment unless the issue disturbs the conjugal life. An abortion years before marriage would not disturb the conjugal life.
In the book published by Ignatius Press "When is the Marriage Null," the examples given about an annulment due to deceit (canon 1098, page 60-61) included deceitfully concealed sterility, or concealed drug addiction. These are problem that obviously would affect married life.  A one-time occurrence from one's teen years do not qualify as grounds for annulment if kept secret.
42:45
Speaker's message: "What percentage of applicants are granted an annulment or denied? It is hard to give an actual percentage." All cases do not receive an affirmative decision. And it is difficult to give a percentage because some cases are withdrawn. Some cases are put in the inactive file because people lose interest and stop participating.
Bai's comment: The speaker could have just provided the percentage that is tallied in the annual report of the tribunal that is required to be sent to the Vatican's tribunal of the Signatura. Most dioceses' reports are also provided to the Canon Law Society of America and published annually. The speaker's tribunal's report show that they decided marriages were invalid for 97% (and more) of their decisions in the years 2011, 2012 and 2013.