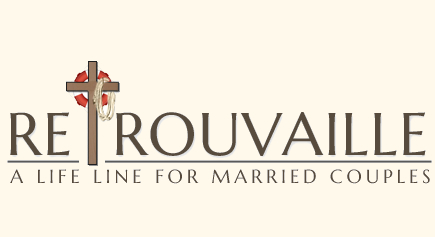 Posted by Mary's Advocates
On July 25, 2016
The Retrouvaille Program offers tools needed to rediscover a loving marriage relationship. Thousands of couples headed for cold, unloving relationships or divorce have successfully overcome their marriage problems by attending the program.
The Program consists of a weekend experience combined with a series of 6-12 post-weekend sessions over 3 months. The main emphasis of the program is on communication in marriage between husband and wife.
Retrouvaille shows "there are 4 Stages of Marriage: (1) Romance, (2) Disillusionment, (3) Misery, and (4) Awakening. Due to the high divorce rate many couples never make it to the 4th Stage of Awakening."
RomeReports.Com on Retrouvaille