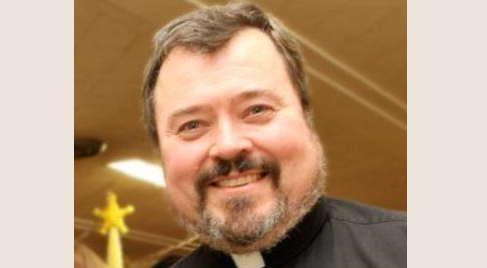 Fr. Simon Says Faithfulness is Most Important
Posted by Mary's Advocates
On February 27, 2017
Fr. Richard Simon, host of Relevant Radio's Fr. Simon Says, unapologetically defends the Church's teaching. Those who are divorced, even reluctantly divorced, should not enter second so-called marriages.
.
6 minute except (starting at
34:45

 in full show HERE)

A caller asked Fr. Simon to explain the Church's teaching on why the innocent spouse, after abandonment, would not be free to find a second spouse.

He says that despite the current excitement, the Church is not going to change the 2000 year old teaching.

The problem is the oversexed society in which we live. Fr. Simon said, "I tell people to prefer a serious disease to divorce. … There is something worse than death; it is unfaithfulness."

He tells about the nightmares he had after his mother's death that illustrated that death is easier to bear than unfaithfulness. He tells about a woman he knows who was faithful to her husband who was very troublesome.

Divorce is a tragedy.

"Being faithful is a tough thing. We have a tough religion and it doesn't conform to the standards of the world. We live in a world which says unless you are sexually active, you are not fully human. Christianity says, unless you can enter into a covenant relationship, you are not fully human."

"The Church should provide that community of support for those people that are lonely because of divorce."

Father Richard Simon pastor of St. Lambert Parish, Skokie IL. He was ordained at Mundelein in 1975 and taught ancient Greek and Latin for 25 years at Niles and St. Joseph Seminaries. Father Simon Says debuted in September 23, 2013 on Relevant Radio.

Mary's Advocates provides resources to those who are faithful to their marriage after separation and divorce in our support network HERE.