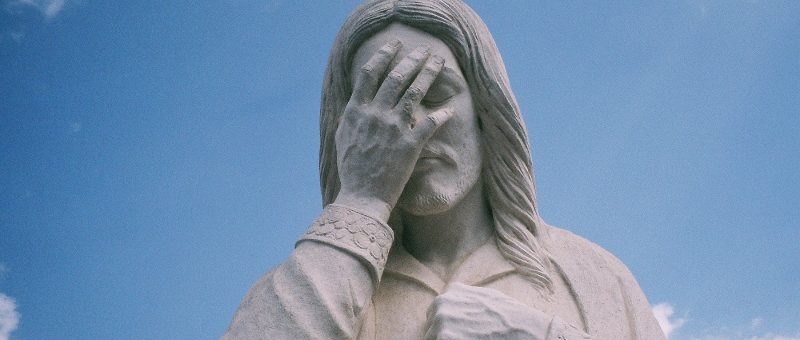 Feeling Excluded Because of Marital Breakdown Could be Good
Posted by Mary's Advocates
On November 19, 2016
Pope meets bishops studying new marriage laws
According the Vatican Radio News,  Pope Francis teaches,
the Church 'incarnates' herself though the suffering of individuals, and must therefore care especially for those who feel excluded because of marital breakdown.

He made this statement when speaking to bishops who were attending a class at the Church's appeals court, the Tribunal of the Roman Rota.
If the excluding is felt because priests and fellow-Catholics instruct a spouse causing a marital breakdown that he or she is responsible to reconcile and softened his or her hardened heart, is someone suggesting that the priests should stop the instruction?  If priests and fellow Catholics would never admonish a marital abandoner, we can guess that those causing their own marital breakup would feel less excluded.
Feeling excluded is not the worst thing that could happen to a soul. Feeling excluded and being excluded are two different things.  One could be welcomed in Church, hear the truth, and decide to exclude oneself–because one does  not like what is being taught. If the exclusion is felt because priests and fellow Catholics are exercising the spiritual work of mercy of admonishing the sinner, then feeling excluded is a good thing, which could lead to conversion.
Someone might feel excluded because he or she is being asked to stop obstinately continuing behaviors that are contrary to Christ's teaching; these behaviors wreak havoc amongst the community, as does marital abandonment.   The Church should welcome those who are working toward avoiding sin, but that is different than tacitly condoning, with silence, the sins that cause measurable harm to faithful spouses, children, and the whole community.
In James teaching about temptation, he explains how giving into temptation leads to death. Those who cling to their hardheartedness are giving into temptation.
No one experiencing temptation should say, "I am being tempted by God"; for God is not subject to temptation to evil, and he himself tempts no one. Rather, each person is tempted when he is lured and enticed by his own desire. Then desire conceives and brings forth sin, and when sin reaches maturity it gives birth to death. (Jam. 1:13-15)

The Catechism teaches that it is a grave fault to destroy a marriage:
There is a considerable difference between a spouse who has sincerely tried to be faithful to the sacrament of marriage and is unjustly abandoned, and one who through his own grave fault destroys a canonically valid marriage. (CCC 2386).

Even if a marriage was invalid, only the Church has competence to instruct the parties of their moral and civil obligations toward each other and the children (Mitis Iudex c. 1691 §1).
If someone feels excluded by instructions forthcoming from the Church after the breakup of an invalid marriage, is that a bad thing?  We can imagine a man who never intended permanence or sexual fidelity being instructed that he is obligated to support the children he conceived with an innocent woman, and that those children should live with, and be raised by, their mother, who is morally grounded and does not condone fornication. We can imagine him being instructed that he should support that woman too, because she now has the responsibility of caring for children which she would not have had if she never entered an invalid marriage with him.
The non-profit organization, Mary's Advocates, upholds marriage against unilateral no-fault divorce. The Roman Rota should assist tribunals to implement the canons on separation of spouses, which encourage marriage stability, and discourage marital breakdown.
In the Gospel reading this past Thursday, we heard, "As Jesus drew near Jerusalem, he saw the city and wept over it, saying, 'If this day you only knew what makes for peace …'." Those who cause marital breakup by their own hardness of heart don't know what makes for peace, and I believe Jesus weeps for them too.