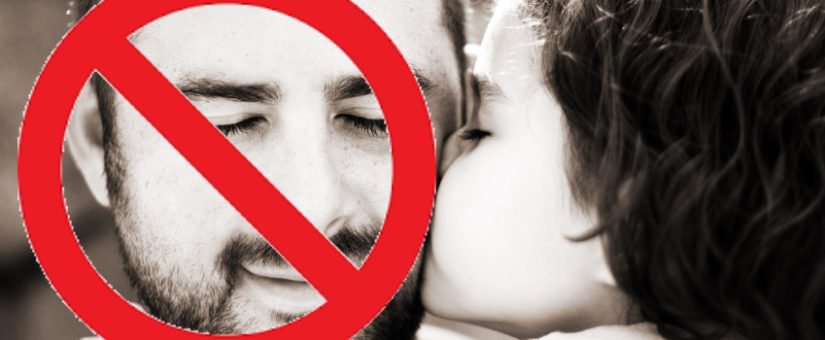 Emotional Martyrdom – Today is my Eldest Daughter's 16th Birthday
Posted by Mary's Advocates
On July 8, 2017
Author: anonymous
[(Bai Macfarlane's introduction) With the non-profit organization, Mary's Advocates, I work to reduce unilateral no-fault divorce, and support those who are unjustly abandoned. We show abandoned spouses how to use canon law to petition their diocese to try to stop a breakup. This article was submitted on our support network's e-mail group]
Today is my eldest daughter's 16th birthday.  I hope she's having a good day.  I wouldn't know as it's not my time with her today.  It's been nearly a decade since my very catholic wife left and moved in with eldest daughter's godfather.  My wife and I lived together for nine years before she did this to my children and me.  My children don't remember the security of knowing everyday who loved them and would take care of them.
Today is my eldest daughter's 16th birthday, and I really don't know her like a father should. She's in high school, busy with all of its distractions (please don't call it education). She will soon have her driver's license and soon we will merely be awkward roommates. This is just the completion of my loss of time. My influence, for good or ill, has been measured in small moments, not ongoing and sustained efforts. With only a few hours together every week, that means if we ever have a meaningful conversation it often leads to late night hours and more of my setting a bad example. Despite my efforts, I really know very little of what is going on and the quality of her friends. She arranges sleepovers once and a while at my house. I can tell which of her friends come from divorced families as they get near instant permission to sleep over, while children from married, never divorced families want to know about me, and usually deny letting their daughters sleep over. I think I agree with them.
Today is my eldest daughter's 16th birthday, and she's never really learned how to work. I work all of the time my children are gone to make sure all chores are done so while they are with me, we are not spending on time on chores but on more family activities. As you can guess, that means they've never learned how to work or really run a house. Even if I were setting a good example, they never see it. When given only a few hours a week, you would do the same.
Today is my eldest daughter's 16th birthday, and I should be happy, and instead I feel pain. While I shudder at imagining the pain of seeing my own children less than the 50% I have now, the existing situation is full of pain too. Every week, I smile on the pain of handing them off to not see them again that night. I have to cast a strong appearance lest my children feel the chasm I live in. If I were to express my feelings, I would be harming the children and in a worse case scenario would be engaging in "parental alienation syndrome" and give the very bored and well-funded local Child Protective Services something to do. There is some truth to acting strong for the children's sake, but the contradiction just makes it hurt more.
Today is my eldest daughter's 16th birthday, and she will never know what living in a secure and loving relationship is like. My children have no idea what life with the security and love of a normal family is like. They won't understand what they are missing until they are much older and never feel secure or loved in their marriage. They will viscerally know and fear divorce in their relationship, and never really work through problems in their relationships for fear of abandonment. A secure, loving, long term marriage requires struggle and fighting even to the edge of that abyss, without backing down, because if you fall off, at least you'll do it together. They will back down, and the cycle of divorce will continue. My daughter does not see this future or even understand it. I do. I must play happy even as I know what is going on.
Today is my eldest daughter's 16th birthday, and I am merely and actor in my own tragedy. Lest the state cut my children in two, I must act like half a father, yet there is no such thing. Rather, my soul shrivels every day I am not with them and not protecting them and just being a father. I have to act happy and proud and – not broken – in order to continue to get to have some shred of my calling and vocation in life. I wouldn't mind my body and soul dying every day for this cause. I do mind the imposition and insult of having to be cheerful while carrying this unnecessary and imposed cross the world insists on saying is trivial and normal. This suffering every day is what I wish was acknowledged. Those of us with valid and licit marriages abandoned by our spouses and separated from our children live every moment in an emotional martyrdom.