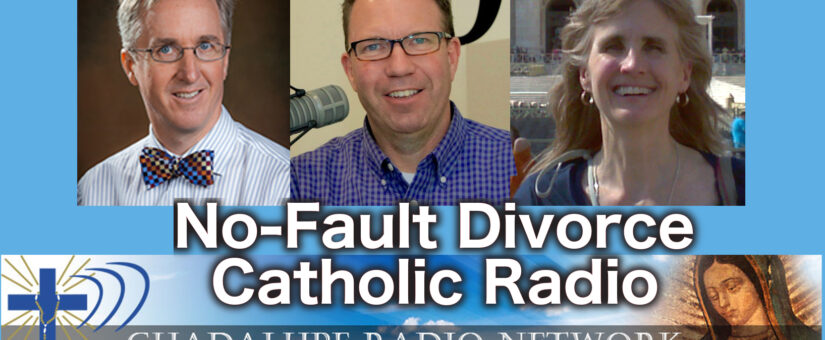 Dr. Christopher Malloy and Bai Macfarlane, No-fault Divorce
Posted by Mary's Advocates
On February 17, 2020
University of Dallas Theology Professor, Dr. Christopher Malloy, discussed no-fault divorce with Bai Macfarlane on the Guadalupe Radio Network on January 31, 2020.  Professor Malloy was in studio  hosted by Dave Palmer, Executive Director of the Network on their GRN Alive Friday morning show.
Listen to audio only from MP3 file HERE.
When making the distinction between the civil government authority and the Church's authority, Prof. Malloy points out that those canon laws reiterating unchangeable doctrine cannot be changed. We touched on Bai's article in Homiletic and Pastoral Review No-Fault Divorce, Standing for Justice.