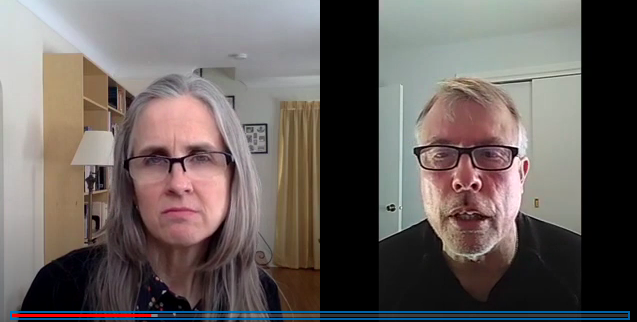 Divorce Defendant Standing on Principle Faces Jail Time
Posted by Mary's Advocates
On February 20, 2021
Nebraska Divorce Defendant, Mike Dycus, is standing on principle. Rather than cooperating with divorce, he's facing one month jail sentence.
Over one year ago, many of our viewers watched the video Mike made the day the sheriffs kicked him out of his house Husband Video Recorded his own Eviction
During my discussion with Mike Dycus we showed other websites:
Mary's Advocates Catechism Quotes.
Washington Post article
Saint Pope John Paul II 2002 Address to Rota about lawyers.
Leila Miller's book Primal Loss
Catholic World Report Annulment Nation
When/if he goes to jail, he'll be shown from search in vinelink.com.
UPDATE  March 9, 2021, 9:19 am. I received a phone call from Mike that the sheriffs we taking him to jail
UPDATE  March 12, 2021, 9:26 am. I phoned the Adams County Sheriff and was told that he is no longer in custody.

PrisonHandbook.com for Hastings jail shows the following:
Sending Mail to Inmates
All mail must be sent using US Postal Service. You shouldn't use any other method of delivery. You should print the name, inmate number, and the address of the jail on the outside of the letter that you send. Do not mail a package, padded envelope, plastic bag, or an envelope with any metal in it. All mail sent to inmates gets opened and examined and read by the jail administration, and will be returned if deemed inappropriate.
Mailing Address
… Here is how you should address the letter:
[INMATE'S FULL NAME]
[INMATE ID]
Adams County Jail
500 West 4Th Street
Hastings, NE 68901