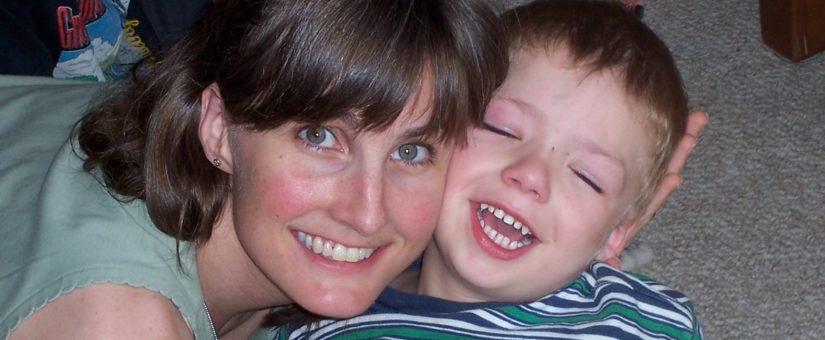 Cuyahoga County, Bai Macfarlane
Posted by Mary's Advocates
On January 1, 2011
I was a stay-at-home-mom with four sons ranging in age from two to eleven when my husband decided to abandon our marriage. My first attorney instructed me to sign off on Ohio's ground for no-fault divorce. My attorney had me tell the court that we were incompatible, but never told me that was paramount to saying I wanted a divorce.
I ask, "What normal stay-at-home-mom wants her children taken away?" A government court-appointed attorney, guardian ad litem and court-psychologist were assigned to tell the judge how to split our children. The guardian was paid $26,000 from the sale of our home and the psychologist was paid $3000 for her services.
The Ohio legislators empowered a Court, prior to trial, to elicit the opinion of a court psychologist who evaluates the family to recommend what is in the best interest of children. Even though the Ohio legislators established that marital abandonment is a crime, when a four-year old expressed his feelings about his father's actions in his own words, the court psychologist was very displeased.
Excerpts of psychologist's report to the Judge about meeting with Mom and son are quoted below. This conversation occurred shortly after our son was put in day-care for the first time, after having being raised at home with his brothers and mother.
11/22/04 … of central importance in this matter is [Mom's] unwillingness to accept the divorce. It is her conviction, that marriage is a "binding contract" and she strongly asserts that [Dad] has violated this contract, tearing their family apart. …
RECENT DEVELOPMENTS
…The youngest child, [son], is enrolled in a combination daycare/preschool. His father reported that he has not had any difficulties with this adjustment. [Mom] feels it is unnecessary that her youngest child is in daycare considering the fact that she is home during the day. During her visit with [son], she asked him, "Where would you like to be during the day, School, Mom's house, or Dad's house?" [Son] responded that he would like to be with his mother. [Mom] also asked [son] in my presence, "Why aren't you at my house anymore?" [son] responded, "Because Daddy broke up our family."
SUMMARY AND CONCLUSIONS
… It is obvious that [Mom] cares deeply for her sons and is passionate regarding her beliefs toward their education. I understand that this divorce has been very difficult for her. It is problematic, however, that [Mom] continues to promulgate ideas in her children. Of great concern are her interactions with [son] in my office. Specifically, she encouraged [son] to state that his father was "breaking up" their family." Also of great concern is the fact that [Mom] appeared to view this as positive. She has not demonstrated that she has an understanding of how this is potentially very damaging. While it is the Court's purview to determine visitation, it frightens me that she seems to have learned very little about children's adjustment to divorce based on her unwillingness to accept this divorce. I do not see any problems with [Mom] having unsupervised overnight visits with her sons', provided she ceases from promulgating negative views of their father.